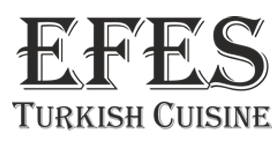 Traditional Turkish Restaurant WEST Worthing
Welcome to EFES Turkish Cuisine!
Traditional Turkish Restaurant West Worthing
Whatever the occasion may be, EFES Turkish Cuisine welcome you to enjoy traditional charcoal flame-grilled foods along with traditional wines. If you enjoy lamb or enjoy seafood, or maybe you don't eat meat at all, we provide for all. Our extensive restaurant has a wide range of vegetarian dishes available. 
We are passionate about authentic Turkish food; we specialise in bringing you the finest culinary delights of Turkey. Typically designed to be shared among family and friends, this consists of lots of small plates a mezze that fills the table. 
We have a passion for high quality and delicious food and with our extensive range of menus. From A La Carte Menu, a Lunch Menu and a Takeaway Menu, we have a dish for everyone's taste. We have a wide variety of meals for you to enjoy.
Our choice of quality suppliers means we only serve you fresh, tasty dishes, and we are establishing a reputation for a incredible dining experience. Our food is a culinary delight as everything is cooked with authentic methods.
EFES Turkish Cuisine is the home of traditional, authentic and delicious Turkish food.  If you like hummus and tzatziki, why not begin your meal with our range of bread and dips. If that is not your thing, you could opt for one of our healthy, fresh salads. We also have some delightful fish and meat options; all are grilled to perfection and served with vibrant sides. 
Pay us a visit and experience the true, traditional way of Turkish dining; we know you won't be disappointed.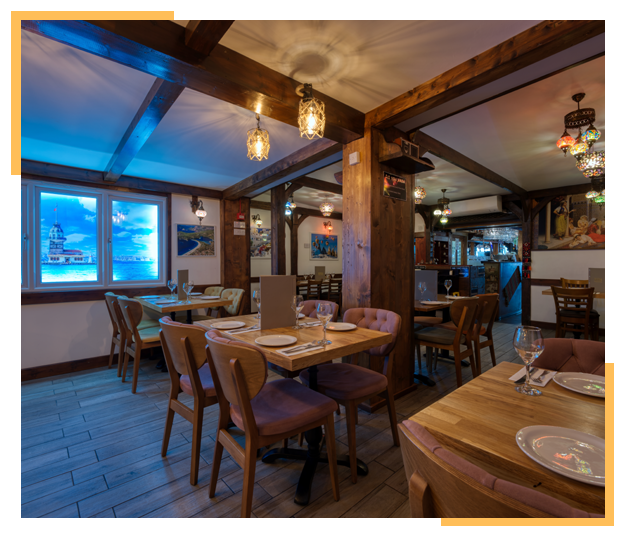 Whether you want to enjoy a succulent cut of meat with a smoked flavour that has been expertly cooked over our charcoal grill. We cook our food with love and tradition. You can accompany the meat with one of our many tasty side dishes.
We always ensure we can provide something for every member of your friends and family. Which is why our traditional Turkish options work for everyone as they typically being with a large selection of cold & hot starters. Then for main we can serve a variety of fish and grilled meats.
Located in the heart of Worthing, EFES Turkish Cuisine aims to deliver the very best of Turkish cuisine. We have created a restaurant where you can enjoy the finest Turkish Cuisine. Our dishes are constructed and planned perfectly to provide a cultural experience of Turkish dining.
Traditional Turkish Restaurant West Worthing
Discover our menus below…
You can find EFES Traditional Turkish Restaurant in the heart of Worthing, on the beautiful Sussex coast. It is conveniently in close proximity to Worthing Train station too.
Worthing is a traditional seaside town with a lot to offer. There is a beautiful open promenade, which allows space to walk, run, cycle or just breathe and relax. There is also Worthing pier, which is an entertainment hot spot. The Worthing of today is a happy collision of classic and contemporary; where else can you hop off your paddleboard and pay a visit to one of the oldest working cinemas in the UK alternatively why not tuck into a traditional cream tea or visit one of the vast number of restaurants, bars and pubs.
If you love Turkish food or fancy trying something delicious and authentic, pay a visit to EFES Turkish Cuisine. We aim to bring you the most authentic dishes possible. You will be greeted with a friendly face, experience our excellent service with our polite staff and get your taste buds tingling with all of our culinary delights. 
We aim to offer you a relaxed and traditional dining experience for all to enjoy. With our distinctive window, we stand out on the high street and with our traditional decorative elements throughout, visiting EFES is truly a dining experience to remember. Our restaurant keeps the outside world at bay and allows you to focus on the fine food, drinks and company. We know that people come here to eat, but we also aim to deliver exceptional service from the dedicated staff to ensure you will experience a truly unique visit with us.
Traditional Turkish Restaurant
West Worthing
Monday to Thursday 12:00 PM – 11:00 PM
Kitchen Close 10:00pm
Friday & Saturday 12:00 PM – 11:30 PM
Kitchen Close 10:30pm
Sunday 12:00 PM – 10:00 PM
Kitchen Close 09:00pm