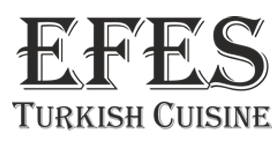 Traditional Turkish Restaurant Findon
Welcome to EFES Turkish Cuisine!
Traditional Turkish Restaurant Findon
The home of traditional, authentic and delicious Turkish food. Cooked with authentic methods, our food is a culinary delight.
We offer an A La Carte Menu, a Lunch Menu and a Takeaway Menu.
With a variety of meals on offer, we have a dish for everyone's taste, EFES Turkish Cuisine is a traditional restaurant that offers delicious authentic dishes. Our chefs specialise in bringing you fresh flavours from Turkey as well as many different options to choose from regardless of your preference or dietary restrictions such meatless meals are also available along with seafood and lamb items alike.
We welcome our guests to try our delicious food cooked on our charcoal flame grill, which is designed to bring out unique flavours.
We use only quality suppliers to serve you fresh, delicious dishes. We have a passion for great food and with our extensive menu with an array of options there is something for everyone. Our aim is to ensure you have a fantastic dining experience and we are building up an excellent reputation that attracts customers from in and around Findon and West Susssex!
EFES Turkish Cuisine is a restaurant that provides an experience of traditional Turkish cooking.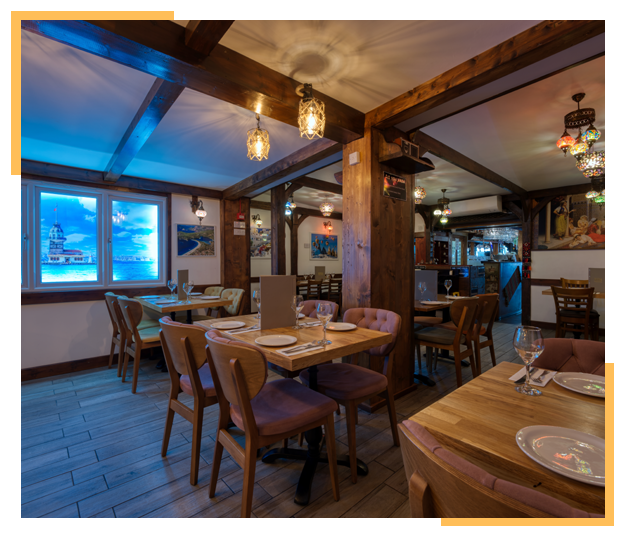 Our menu contains dishes constructed to give you the best taste and cultural experience, allowing guests to enjoy their meal while learning about our favourite cuisine!
When visiting a traditional Turkish restaurant, you would start your meal with a large array of appetizers like cold and hot starters. We are fully equipped to serve many types of grilled meats that will make your mouth water!  You could also accompany these delicious items on the menu with one or more side dishes from their delicately flavoured mezze platters as well as skewered cuts expertly cooked over our charcoal grill. Whether you're dining in alone, going out for dinner with friends or family members, you'll get nothing but the best when it comes to Turkish cuisine at our restaurant which caters to Findon and all surrounding areas of Worthing.
Traditional Turkish Restaurant Findon
Discover our menus below…
Traditional Turkish Restaurant Findon
Traditional Turkish Restaurant Findon – Our Method
We want to exceed your expectations which is why we use top-quality ingredients. We always take on feedback from our customers, and we frequently work on how to adapt ourselves so that we know we are offering the best of the best.
When you visit our restaurant, we recommend trying new appetisers and desserts. Everything we cook is made with passion so that everything we create can be infused into the dishes served by us in order to create the perfect taste for our customers. Our restaurant serves traditional Turkish food with a modern twist. We also have an extensive menu of wines, spirits and cocktails to choose from! As devoted ambassadors, we are determined to bring our customers a sense of belonging through an authentic taste. Our dishes are inspired by history and love; come be part of this traditional restaurant!
Interested in trying traditional, authentic dishes? EFES Turkish Cuisine is the place for you. When you walk through our doors you will be welcomed into an atmosphere where food and service are our passion!
Monday to Thursday 12:00 PM – 11:00 PM
Kitchen Close 10:00pm
Friday & Saturday 12:00 PM – 11:30 PM
Kitchen Close 10:30pm
Sunday 12:00 PM – 10:00 PM
Kitchen Close 09:00pm