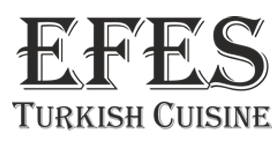 Traditional Turkish Restaurant
DURRINGTON
Welcome to EFES Turkish Cuisine!
Traditional Turkish Restaurant Durrington Worthing
We wanted our customers to enjoy delicious meals inspired by traditional dishes from Turkey at EFES. We specialise in serving high quality cuisine with friendly service for an unforgettable dining experience.
Welcome to a traditional Turkish restaurant where mezze is the star of every table. Mezze typically consists of small plates that are shared among friends and family, so you can fill up on lots of delicious food without breaking your budget!
We pride ourselves on our authentic and traditional charcoal flame-grilled meat dishes. We have a wide variety of meats, seafood options for the non-vegetarians as well as vegetarian options!
We offer food ranging from all tastes at EFES Turkish Cuisine in addition to an extensive wine selection if you prefer alcoholic beverages with your meal. Whether it is for lunch or dinner our dishes suit every occasion. 
The dishes we serve are so fresh and tasty that you'll notice the difference in using authentic methods. Since all our suppliers meet stringent quality standards, you can be certain every bite is delicious!
Our starters are a treat for your taste buds; we have an array of fish and meat options, all grilled to perfection. You can also choose from our wide range of breads and dips like hummus or tzatziki -if you're not into that though, maybe try one of our healthy salads instead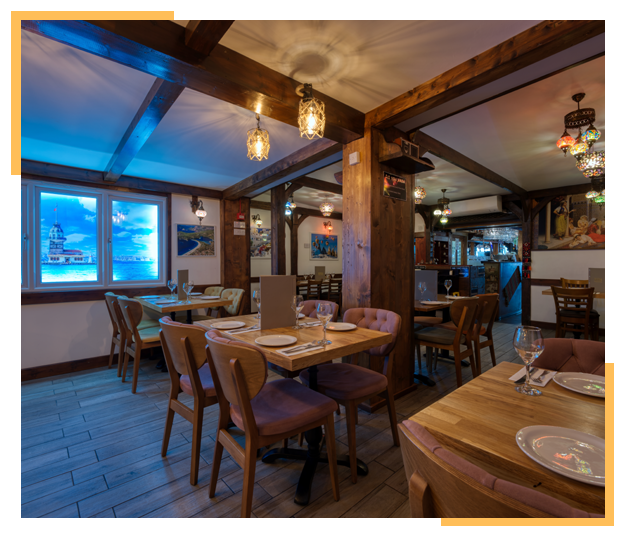 Have you seen our extensive range of menus. From A La Carte Menu, a Lunch Menu and a Takeaway Menu. Why not check them out? We have a wide variety of meals for you to enjoy and provide a dish for everyone's taste. 
We make sure that everyone can find something to enjoy. With a large selection of cold and hot starters, you're bound to find one thing for your friends or family members who have different tastes. For the main course, our fish and grilled meats are always popular with guests!
EFES Turkish Cuisine we are here to deliver you with a cultural dining experience. Our dishes have been perfected so that we can provide our customers with an authentic taste of Turkey.
Experience a traditional Turkish dining experience at EFES, we have been specialising in authentic food for long time.  Book a table and experience the finest culinary delights of Turkey!
Traditional Turkish Restaurant DURRINGTON
Discover our menus below…
Located on the beautiful Sussex coast, EFES Traditional Turkish Restaurant is conveniently near Worthing Train station. If you live in Durrington why not pay a visit to our restaurant to enjoy dinner at EFES may sounds like a good idea after your train ride home from work or school. Located on the beautiful Sussex coast, EFES Traditional Turkish Restaurant we easy to be found. In close proximity to Durrington and Worthing, anyone living nearby doesn't have far to travel for delicious dishes with fresh ingredients. We also offer a takeaway menu that many choose to opt for. 
The seaside town of Worthing is a great place to go for fun and entertainment. It has the oldest working cinema in the UK, an amazing pier with stunning views, as well as numerous restaurants and bars that are ideal spots to stop by after cycling or running along its promenade. Durrington and Worthing has a lot to offer in terms of food, and if you're looking for Turkish or to try something authentic and a little different, EFES is the place to go. With delicious dishes that will leave your taste buds tingling and friendly staff who greet customers with a smile every time for an enjoyable dining experience!
Keep an eye out for our distinctive window, which is decorated with traditional decorative bespoke, elements throughout the restaurant. We wanted to keep customers focused on drinks food and their company while they take time off from an outside world at bay inside of this cozy dining experience that we offer them here. With exceptional service delivered by dedicated staff members who are passionate about making your visit extra special in every way possible we can ensure everyone has wonderful times over dinner or lunch together!
To book a table click the button below…
Traditional Turkish Restaurant
DURRINGTON
Monday to Thursday 12:00 PM – 11:00 PM
Kitchen Close 10:00pm
Friday & Saturday 12:00 PM – 11:30 PM
Kitchen Close 10:30pm
Sunday 12:00 PM – 10:00 PM
Kitchen Close 09:00pm